As a partner in NSW Government's Local Government Road Safety Program (LGRSP), Narrandera Shire Council is committed to improving road safety.
In line with the NSW Road Safety Strategy 2012-2021 the Safe System approach to road safety will continue to be used to address road safety issues identified within the Narrandera Shire. This is a holistic approach that considers how people, vehicles, speed and roads work together to create a safe system.
Narrandera Shire Council Road Safety Action Plan is a four year plan for the delivery of local road safety projects from July 2021 to June 2025. This plan incorporates analysis of local crash data to identify issues to be addressed through education and behaviour change programs.
Council works with a range of stakeholders including NSW Police and Transport for NSW to improve safety and awareness on our roads.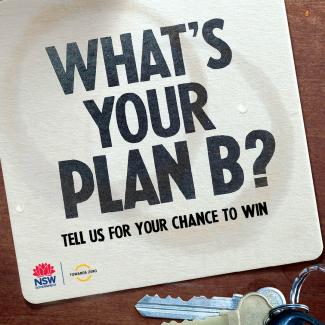 Tell us your Plan B for a chance to Win a Swag
To coincide with the AFL & NRL Grand Finals Narrandera Shire Council are giving away a swag to remind everyone not to drive if they've been drinking. Sleeping in a swag can be a great Plan B.
There will be Facebook posts promoting the Plan B message from Friday 23 September to Monday 2 October 2022. To enter write your Plan B in the comments, like and share the post for a chance to Win a Swag. The competition is open to NSW residents aged 18 years and over.