As a partner in NSW Government's Local Government Road Safety Program (LGRSP), Narrandera Shire Council is committed to improving road safety.
In line with the NSW Road Safety Strategy 2012-2021 the Safe System approach to road safety will continue to be used to address road safety issues identified within the Narrandera Shire. This is a holistic approach that considers how people, vehicles, speed and roads work together to create a safe system.
Narrandera Shire Council Road Safety Action Plan is a four year plan for the delivery of local road safety projects from July 2021 to June 2025. This plan incorporates analysis of local crash data to identify issues to be addressed through education and behaviour change programs.
Council works with a range of stakeholders including NSW Police and Transport for NSW to improve safety and awareness on our roads.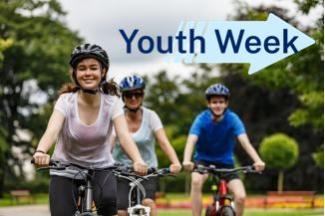 Youth Week Competition – Bicycle, Scooter and Skateboard Road Safety Quiz
To celebrate Youth Week Narrandera Shire Council are encouraging 13-24 year olds to test their bicycle, scooter and skateboard road safety knowledge by completing an online quiz for a chance to win one of four $100 Narrandera Shop Local Vouchers.
Complete the online quiz available at https://www.surveymonkey.com/r/LWQSXF5 from Thursday 20 April to Friday 30 April 2023.
The competition is open to NSW residents aged 13-24 years. For full conditions of entry see below.