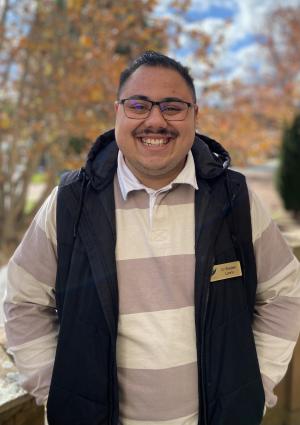 Cr Braden Lyons is Narrandera Shire's youngest and first ever Aboriginal councillor, making history.
Born and raised in Narrandera to my parents Bradley Lyons and Venera Macri, I understand a strong love of family is the strength we all need. My love for both my Aboriginal and Italian heritage is what keeps me going. Since the passing of my father Bradley in 2019, I am committed to honouring my Dad and his life and legacy.
I attended Narrandera East Infants School, Narrandera Public School and Narrandera High School, graduating Year 12 in 2018. Now I am a qualified Student Learning Support Officer and work at Narrandera High School supporting students one-on-one, while also working at Café Shazaray every fortnight on a Sunday. I was the Youth Mayor of the Youth Advisory Council from 2019 - 2022, advocating for the youth of our community.
I have always had an interest in government, politics, community and helping people. I believe through all forms of public service, we can achieve progress that will prepare us for the future. I ran for Council because I want to see Narrandera Shire grow and prosper into the future. My main areas of focus are youth, Aboriginal affairs and mental health.
I have a deep love of family and community and this is what I will bring to Council.