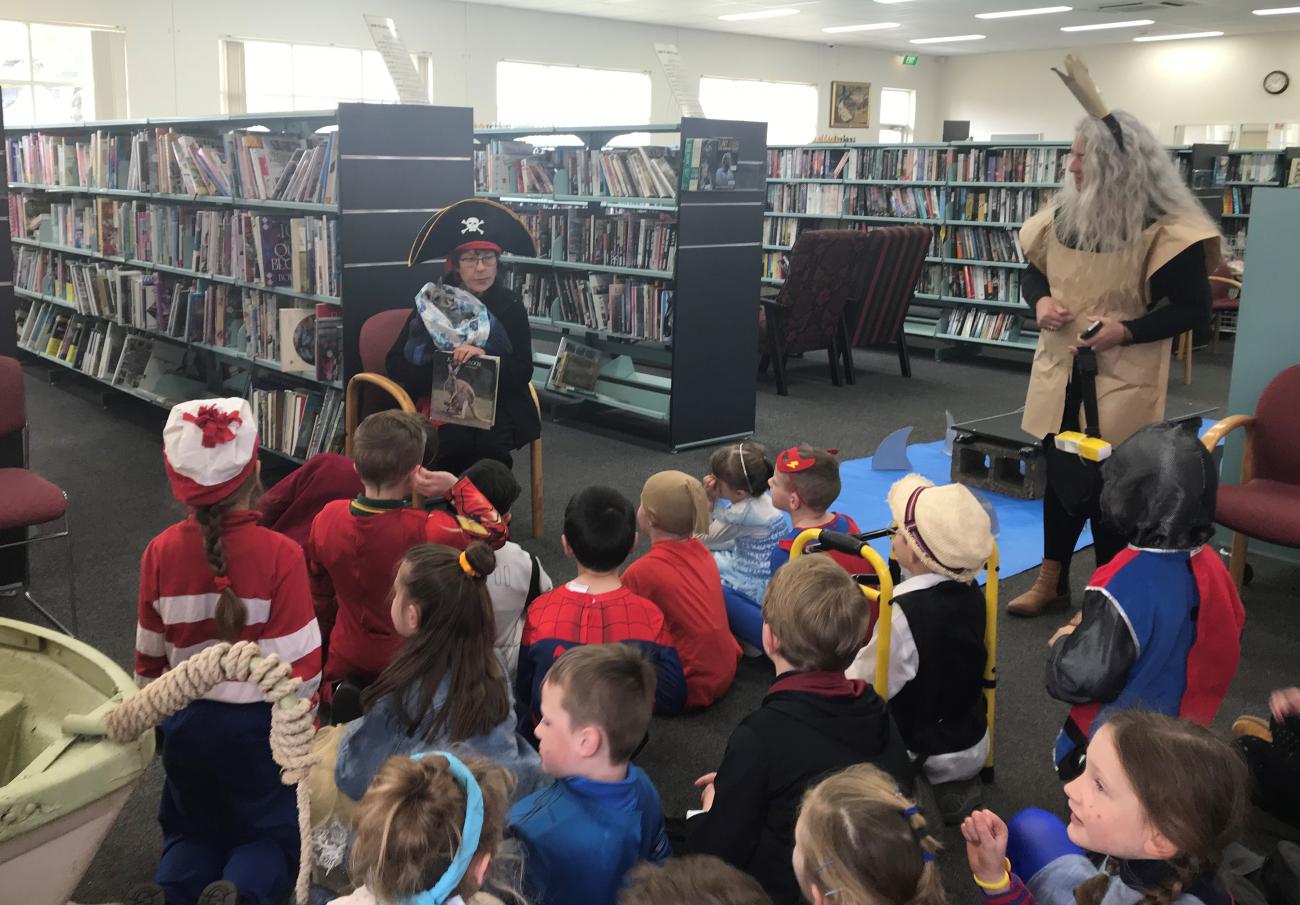 Narrandera Shire Library
Narrandera Shire Library has been serving the community of Narrandera as a resource for traditional and evolving library services for over 100 years. Located in a modern building in Narrandera's main street the Library provides a Community Hub and offers access to books, DVDs, CDs, audiobooks, magazines, computers and Wi-Fi as well as e-Books, e-Audio and e-Magazines through the WRL website. The Library holds a range of Local History materials including microfilm copies of local newspapers dating back to 1888.  Narrandera Library is an accessible community space for meetings, study and activities for individuals and groups.
Western Riverina Libraries now waive fines for overdue Library items at the five Council Libraries and two Mobile Libraries operating across the region. Libraries are located in Griffith, Hay, Hillston, Narrandera and Jerilderie. The move was designed to encourage Library use and enhance the collection sharing experience. The system is intended to be more flexible and practical for the busy and geographically dispersed communities that Western Riverina Libraries serve. Rather than charging fines, the system will automatically renew items once to give people more time. This applies unless a reserve exists on the item in question. When items become overdue a reminder will be sent with a further grace period allowed before member privileges are suspended. Upon return of the items, all privileges will be automatically reinstated. The policy of charging the replacement cost for lost or damaged items remains unchanged.
Membership
The Council provides a free Library Service to all persons living or working within the Shire. Reciprocal Borrowing Rights exist for people who have current library cards from any public library within NSW.
Visitors 
If you are staying in the area for a short time or you are unable to provide sufficient proof of your residence you can become a Non Resident Member. For a non refundable fee of $20 Non Resident Membership allows you full access to the library's services. You will be able to borrow up to a maximum of 3 items at any one time. Visit the Library to apply.
Mobile Library
The Narrandera Shire Library operates a monthly Mobile Library service. The service visits the towns of Barellan, Binya and Grong Grong. The Mobile Library makes both school and town stops within these communities as well as visiting house bound residents. Within the Narrandera township the Mobile Library provides a service for House Bound members as well as visiting Teloca House, Pangarinda Homes, Opal Nursing Home and Narrandera Day Care.
Story Time
Toddler Story Time is held on the 1st and 3rd Wednesdays of the Month from 10.30am to 11.30am
Lego Club
Lego Club is held at the Library every Tuesday afternoon from 3.30pm to 5.00pm. School aged children are welcome to come along and get creative.
Board Games
It's Board Games time every Thursday afternoon from 3.30pm to 5.00pm
Opening Hours
| Day | Time slot | Comment |
| --- | --- | --- |
| Monday - Friday: | 09:30 am-05:00 pm | |
| Saturday: | 09:30 am-12:00 pm | |
| Sunday: | Closed | |