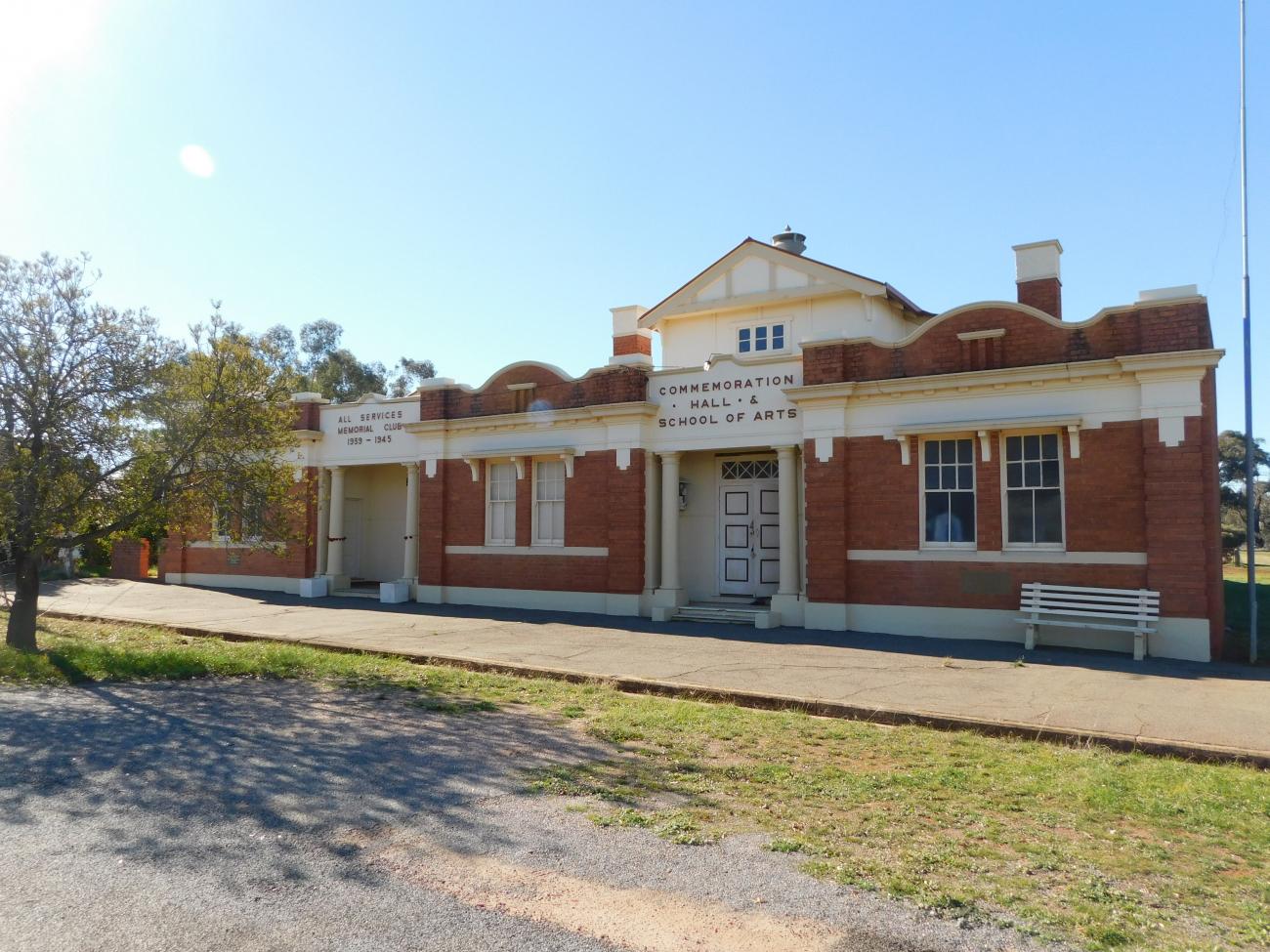 A small and caring community, Grong Grong is a village 20kms east of Narrandera with an interactive community. Ideal for anyone who wants country living within close proximity to the amenities of a larger town.
Businesses found in the Grong Grong village include a general store and post office, hotel, and motel. PIC Australia has their office here and is a large company involved in the breeding and growing of pigs. It provides employment for many people in the district and has provided part time work for university students. Business owners and staff are happy to have a chat and answer any questions you may have.
The War Memorial and Commemoration Hall is host to a large range of activities while the Grong Grong Park is well kept and provides public toilets with shower, a free gas BBQ and two sets of picnic tables. There is also playground equipment to keep the kids active.
Local clubs are also a big part of the fabric of the town.
The Grong Grong Hall and Progress Committee coordinates the activities for the Hall and projects around the village such as replacement of community fences and gates, the planting of trees, Clean Ups and Australia Day.