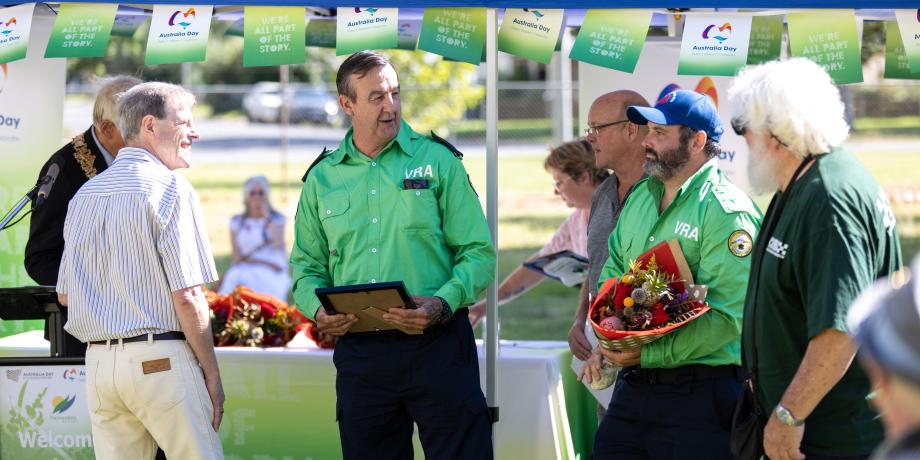 In suburbs and towns around the nations, Australians will come together on Australia Day to reflect, respect and celebrate the strength and spirit of their local communities.
Narrandera Shire is hosting a variety of events and activities this Australia Day, January 26, with something for every age group and taste. It is a great time to catchup with family and friends after the holiday season.
The day will begin with a free breakfast from 8am at Lake Talbot Water Park followed by the Australia Day and Citizenship Ceremonies, introducing our Australia Day Ambassador Lindy Hou, Paralympian gold Medallist in Cycling Athens 2004 and successful business consultant. Followed by performances by the Dinawan Connection dancers, Ruben Bamblett and 3 Tiers. MCs for the Ceremony will be Eliza Fraser (Narrandera High School) and Madeline Fraser (Narrandera Youth Advisory Council) and Narrandera/Leeton Air League under the direction of Bob Manning will proudly raise the Australia Flag. The program is available from narrandera.com.au/australiaday. Please enter via the bottom gate for this event.
Lake Talbot Water Park will be open to swimmers from 10.30am to 7pm Australia Day with all facilities available. Local band Honey and the Hops will be playing from 3.30pm so why not head down for a relaxing afternoon while the kids play in the Splash Park. Normal water park entry fees apply $4 for swimmers, $2 for non-swimmers and children under 4 years free.
The Barellan community will also welcome Lindy Hou at their Australia Day event at Barellan Pool from 11am to 2pm and enjoy a community BBQ with entertainment from local group 3 Tiers. Grong Grong will be celebrating Australia Day with a flag raising at 11am in Grong Grong Park, then from 12 noon at Royal Hotel Grong Grong for a community day with yabby races plus fun and games.
The Narrungdera Survival Day March, hosted by the NAIDOC Committee, will meet participants at the Ambulance Station at 10.30am, with the march starting at 11am and going down East Street to the Memorial Park Gardens. Everyone is welcome to participate or attend.
Join staff from Lake Talbot Tourist Park at Lake Talbot boat ramp for free kayaking in the lakes kayak area. They will kit you out with the necessary safety gear and brief you on safe kayaking on the lake. Both double and single kayaks are available for use between 12pmand 4pm. Drinks will be on sale from the staff or bring a picnic down.
For those people looking for a music filled afternoon, why not attend the free Australia Day Glow Roller Disco from 1pm to 4pm at Pioneer Hall, Narrandera Showground. Entry includes skate hire so you can dance the afternoon away, skating until your heart is content. Canteen will be available to purchase refreshments.
If you want to escape the heat of the day, head down to the free Australia Day Concert at Narrandera Exies featuring local country band, River Country. The band will be playing from 1pm to 4pm in the Auditorium.
For more information, please visit narrandera.com.au/australiaday or call the Narrandera Visitor Information Centre on 02 6959 5545.
All these activities and events have been made possible with the support of Narrandera Shire Council and the Australia Day Community Grants.