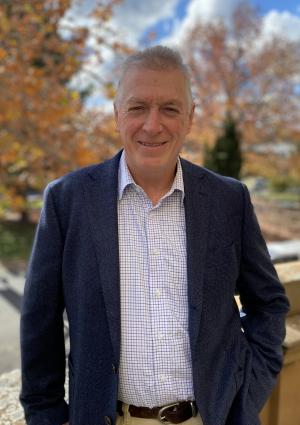 Running for Council was never not an option for me. My parents always said, don't complain about things, do something about them. So I did and got myself elected. Now the harder bit – focusing on how I can do the best for people in our Shire rather than what the Shire can do for me.

Born and raised in Narrandera, I was educated at St Joseph's Primary and Narrandera High Schools. My parents ran an upholstery, motor trimming and soft furnishing business for years in town and I learnt my trades with them. Prior to this, my mum was a teacher in the region and my dad worked the land at Darlington Point and Morundah before many years of drought forced him to leave the land, move to Narrandera and learn new trades.

In a similar fashion, injury stopped me from working as an upholsterer and motor trimmer, labourer and mill worker, and I moved to work with the Commonwealth Government, Department of Social Security in Darlinghurst, Sydney. After 28 years in the public service doing roles as diverse as working on a counter to managing billion dollar programs, I retired and returned to live in Narrandera with my wife Vickie, another Narrandera local.

Since returning I have worked as Secretary-Manager at the Bowling Club, Secretary for Narrandera Community and Friends – a not-for-profit association focused on improving outcomes for the Shire – and as an independent member of the Council's Audit, Risk and Improvement Committee – a role I will now undertake as a Councillor.

My focus has always been on getting the best outcomes for the majority of people in the most efficient and effective manner. Something that can be both very challenging and rewarding to the same degree.